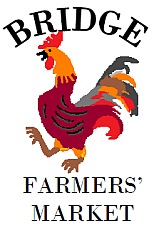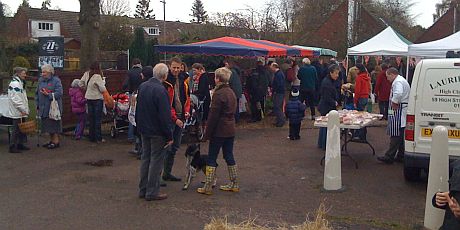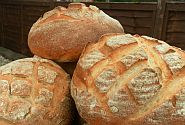 Bridge Farmers Market is held every 2nd & 4th Saturday of every month.
Next Market:

Saturday 10th January 2015 @ Bridge Village Hall
Need a nudge?
Would you like to receive automatic email reminders two days before each market?
If so, follow
this link
to the useful tool provided by the Kent Farmers' Market Association (KFMA).
Latest News from Bridge Farmers' Market
Prize Draw
The winning ticket on 22nd November was AB417365, ticket number 18. Remember, you need to match both the serial number and the ticket number.
This week's ticket came from Steve the Fish Man.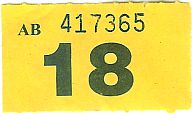 ---
The winning ticket on 8th November was AD 598272, ticket number 14.
That week's ticket came from Smoke and Spice.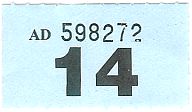 ---
The winning ticket in our first prize draw (25 Oct) was Series: AB 417475 Number: 4
The stall was Jolly Gemstones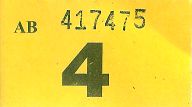 If you're the winner, please bring it to the next market to claim your £20 prize
---
FOG (That's Fat, Oil, Grease)
To help prevent our sewers from clogging, please don't put any Fat, Oil or Grease down the drains. Instead, get a
Fat Funnel
to drain it into a plastic bottle, then bring the full bottle to the Farmers' Market. It will be taken away by Southern Water and turned into fuel.
---
Welcome to Bridge Farmers' Market
---
Our mission (and we don't have a fancy "mission statement") is to provide good-quality, value-for-money and above all local produce.
We have been running since November 2010 and our market is not only a great place to buy food, but it's a great social event too.
We look forward to seeing you at our next market on 10
th
January
---
On our stalls page, you can find out more about our stallholders and their products, as well as a list of who's going to be at our next market.

The calendar will help find out what notable days and events are taking place around our markets days, to help plan that special meal

Want to have a stall? You can download our policy and stallholder agreements from our documents page to get more information before calling us.
Our market isn't only about food, though - we always have some craft stalls, ranging from photography, to furniture and jewellery and woolen products
---
Every 2nd and 4th Saturday of every month ~ 9am - 12noon ~ Bridge Village Hall, High Street, Bridge, CT4 5JZ
---
Bridge Farmers' Market is part of "Bridge Going Green"