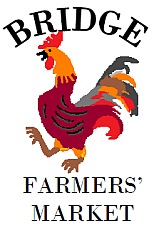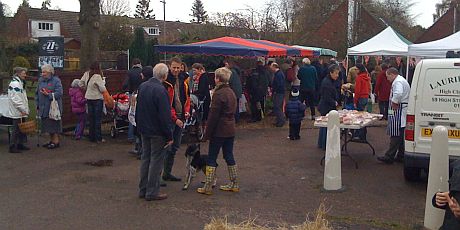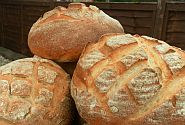 Bridge Farmers Market is held every 2nd & 4th Saturday of every month.
Next Market:

Saturday 12th December @ Red Lion Inn
Our Stalls
To see who comes to which market, click here These are the stalls that will be at our next market (12th December):
East Kent Honey Supplies
Honey from the local area (i.e. Wingham, Bramling, Adisham, Ash, Sandwich). Soap, handcream and furntiture polish made with honey and wax.
Exotic Foods
Mauritian and Indian food. e.g. Curries, samosas, bhajis, fritters, pakoras, spices, recipes
Laurie Wakeham Butchers
Quality retail butchers. Meat and Pies
Olives, local Kentish cheeses, ham
Lily's Cake Emporium
Welcome to Lily's cake emporium, The home of cakes and bakes for all occasions. Only good quality fresh ingredients are used in my bakes,including free range eggs and Belgium chocolate and cocoa powder. Each order is tailored to your requirements and I will work with you to accommodate your budget to include delivery if you wish.
Marchpane
Hand formed and painted marzipan creations. An alternative to commercially produced, moulded marzipan fruits - mine are individually created and not coloured throughout.
Mobile Fresh Fish & Farm Shop
Fresh Fish
Nethergong Nurseries
Nethergong Nurseries is a family-run business, based in Upstreet. Our aim is to bring fresh local vegetables to people in East Kent via our Veg Box delivery scheme. We work with a group of eight local farmers and smallholders who provide us with our vegetables, which are supplemented by the veg we grow ourselves. Our farmers come primarily from around Ash, Preston and Staple, with our furthest produce coming in from Chartham (Free Range Eggs). At Bridge Farmers' Market, we will be selling whatever veg is in season, together with local fruit, free range eggs and apple juice. We will also be promoting our great Veg Boxes, delivered to your door each week, For a full list of our suppliers and details of our Veg Box scheme, visit our website.
One in the oven bakehouse
One in the Oven is a small bread company working in the heart of Canterbury. My breads are entirely hand-crafted, mixed, kneaded and lovingly shaped everyday. I make a wide selection of speciality products with interesting flavours including Focaccias, Olive, Rolls and Sourdoughs to name a few.
Preston's Forstal Marsh Apple Juice
Apple juice from our 3 acre orchard of Cox Orange Pippin apple in Preston village. Picked, pressed and bottled by hand. Seasoned apple logs cut for smaller fires and bagged
Smoke & Spice
I cater to the people of Kent and beyond, supplying delicious, lightly smoked meats and fish, all of which is locally sourced. Cutting food-miles is vital as of course is quality, fresh, tasty food. Pork Loin, Speciality sausages, Chicken breast, Duck breast, Hot smoked Salmon, Mackerel, Eel and Cheeses are some of the foods I currently produce, with other products added as seasons permit.
---
Bridge Farmers' Market is part of "Bridge Going Green"