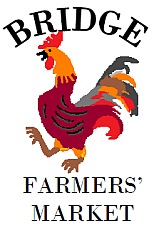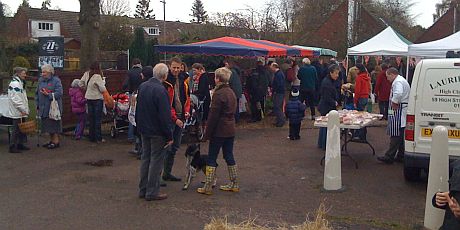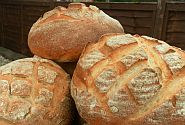 Bridge Farmers Market is held every 2nd & 4th Saturday of every month.
Next Market:

Saturday 26th April
Our Stalls
To see who comes to which market, click here These are the stalls that will be at our next market (26th April):
Alkham Valley Preserves & Pickles
Seasonal jams, marmalades, preserves and pickles. Traditional home-made recipes using locally grown garden vegetables and foraged seasonal fruits, nuts and berries. No artificial preservatives or colours.
Beth's Mogador
European dishes (Hungarian, Austrian, German, French) cakes & patisserie including dairy & gluten free products.
Boughton Alpacas
Lovely soft wool and wool products made from alpaca wool
Bridge Church
Second hand paper backs and hardbacks and new greeting cards are being sold in aid of church funds.
Exotic Foods
Mauritian and Indian food. e.g. Curries, samosas, bhajis, fritters, pakoras, spices, recipes
Fat Funnels
Collecting your bottles of waste fat/oil/grease (using your fat funnels) on behalf of Southern Water to help keep our sewer clear.
Laurie Wakeham Butchers
Quality retail butchers. Meat and Pies
Olives, local Kentish cheeses, ham
Lily's Cake Emporium
Welcome to Lily's cake emporium, The home of cakes and bakes for all occasions. Only good quality fresh ingredients are used in my bakes,including free range eggs and Belgium chocolate and cocoa powder. Each order is tailored to your requirements and I will work with you to accommodate your budget to include delivery if you wish.
Lyminge Country Bakery
We may be a new business in baking, but we have a wealth of experience behind us in the shape of our Master Baker and his son who have been making and baking artisan breads and other baked goods for 25 years. We are a traditional bakery and that means that we make all our breads from scratch using only flour, yeast and water.
Many bakeries nowadays only "finish" bread from frozen pre part-baked items delivered from a wholesaler; because we are traditional, we make and bake 6 days a week and our breads are delivered to our customers (both wholesale and retail) every working day fresh from the ovens. We can supply a wide range of breads and baked goods to our customers all delivered in our own brand new vans and we can be found at local Farmers Markets in addition to supplying many hotels, restaurants, retail shops in the East Kent area and of course in our own Lyminge Country Store.
Marshmallow Heaven
Handmade luxury masrhmallows, made 100% naturally with no additives or preservatives.
Nethergong Nurseries
Nethergong Nurseries is a family-run business, based in Upstreet. Our aim is to bring fresh local vegetables to people in East Kent via our Veg Box delivery scheme. We work with a group of eight local farmers and smallholders who provide us with our vegetables, which are supplemented by the veg we grow ourselves. Our farmers come primarily from around Ash, Preston and Staple, with our furthest produce coming in from Chartham (Free Range Eggs). At Bridge Farmers' Market, we will be selling whatever veg is in season, together with local fruit, free range eggs and apple juice. We will also be promoting our great Veg Boxes, delivered to your door each week, For a full list of our suppliers and details of our Veg Box scheme, visit our website.
Preston's Forstal Marsh Apple Juice
Apple juice from our 3 acre orchard of Cox Orange Pippin apple in Preston village. Picked, pressed and bottled by hand. Seasoned apple logs cut for smaller fires and bagged
Smoke & Spice
I cater to the people of Kent and beyond, supplying delicious, lightly smoked meats and fish, all of which is locally sourced. Cutting food-miles is vital as of course is quality, fresh, tasty food. Pork Loin, Speciality sausages, Chicken breast, Duck breast, Hot smoked Salmon, Mackerel, Eel and Cheeses are some of the foods I currently produce, with other products added as seasons permit.
The Butterbox
Fudge
---
Bridge Farmers' Market is part of "Bridge Going Green"